Why you need this course!
Coaching conversations are different from other professional conversations you may be familiar with.
The heart of our coaching practice is coaching conversations – deep, reflective dialogue with our coaching partners to help them uncover the next steps for their professional growth.
When done well, our coaching partners feel listened to, heard, valued and respected.
These are the kinds of conversations we want to be having as coaches.
But what do they look like? Sound like? Feel like?
Because coaching conversations are private, it's often hard to see and hear what these conversations could look like. 
This course features four sample coaching conversations in action so you can identify and target the specific coaching conversation skills you need to build.
You'll see coaching conversations with 4 different educators:
A brand new coach, trying to figure out what the role looks like in her setting
A coach who's also a PYP Coordinator and a Librarian trying to build a coaching culture
A Primary School administrator who's bringing a coaching culture to her school community
A tech coach who's trying to shift from stand-alone tech classes to a tech coaching model
Learning Outcomes
By the end of this course, you will be able to …
identify and develop key coaching conversation skills
plan for, and reflect on, a successful coaching conversation
use concrete coaching skills to have a successful coaching conversation
understand what a successful coaching conversation looks, sounds and feels like
---
How long will the course take?
Designed to be completed in a weekend, this course will take approximately 1-3 hours
---
Who is this course for?
This course is for K12 educators, instructional coaches and instructional leaders who would like to improve the quality of their coaching conversations.
All resources are online.
Example Curriculum
Available in days

days after you enroll

How to Have a Coaching Conversation
Hi! I'm Kim.

After working as a coach in international schools for over 15 years – in Germany, Malaysia, Thailand and Japan, I started Eduro Learning to support schools and coaches in building a thriving coaching culture.
I have been working with instructional coaches, and school leaders, in schools around the world since 2015. 
Even though each school context is different, all of them have the same problem: a weak foundation for coaching, including a lack of consistency across schools, so the problem arises again when they move to a new school.
What often happens in international schools is schools hire coaches, usually because another school in the region did it first (or because they want to be the first in the region), without clear definitions, standards of practice or expectation for the role and the program. 
After being hired, the coach grows increasingly frustrated over three to four years due to this lack of understanding of the role at all levels, combined with little to no PD for the coach, leading to a resignation. Then, the position is not rehired, because school leadership (who may have also transitioned during this period) don't see the value in the position, and then the cycle repeats itself several years later.
Don't let this happen at your school! I can help you build the foundations of a thriving and sustainable coaching culture – as an educator, a coach or a school leader!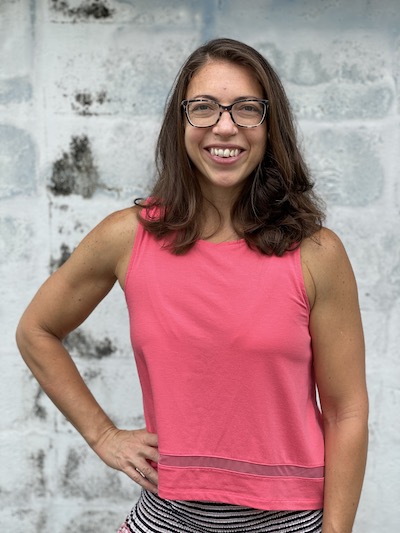 More Courses for Instructional Coaches
Build your coaching toolkit with our coaching essentials series!

Check your inbox to confirm your subscription